Athens, GA – (March 24, 2022) – Duke Lindsay of Lindsay Transfer and Storage, Inc. in Athens, Georgia, was recently recognized as UniGroup's Sales Stewardship award winner. UniGroup Executive Vice President of Sales Meghan Meurer presented the award to Lindsay at the organization's national sales and operations conference held in early March in St. Louis.
The Sales Stewardship Award recognizes an individual nominated by the agency family who has demonstrated superior performance through their professionalism, integrity and commitment. This individual must also make a significant impact on the industry as an agency representative with a proven sales track record, who contributed to the profitability of both the agency and the UniGroup system. Only one individual is chosen for the annual award from the thousands of employees at the more than 500 domestic agencies.
One nomination for this award from a peer said it best, "He shows his stewardship in providing great direction for each and every move … from the big ones to the small ones. He wants everything to flow as smoothly as possible, so it is not stressful for the customer. In short, he puts forth a can-do attitude and always considers the customer's needs and desires along the way, as well as the crew's abilities, to make the move a successful one."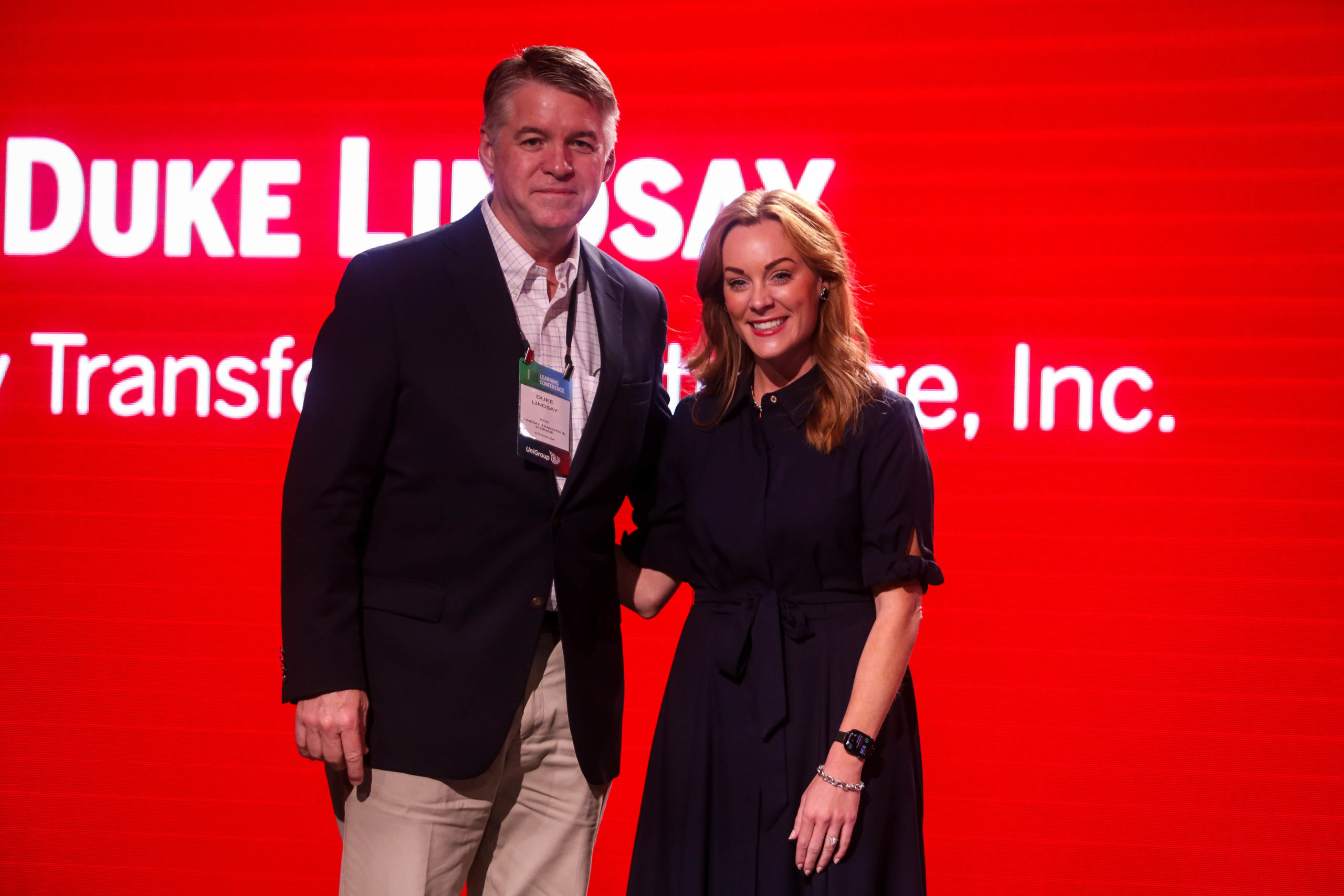 Lindsay is very grateful to receive this award. "I'm humbled and really don't feel worthy," Lindsay said. "I just try to approach each person, customer or employee with the same focus and attention, big or small, as I feel they deserve our best service. Without the support of my company family and my family, none of this would be possible."
About Lindsay Transfer and Storage, Inc.
Established in 1972, The Lindsay Group is a family-owned business that provides safe, reliable transportation and storage services. Anchored in a strong work ethic, Lindsay's dedicated staff provides a full-range of local, national and international capabilities as well as a variety of storage and document destruction options. We hold service and a commitment to quality in the same esteem as the items we help you move. Moving your home or office is stressful enough without having to question the reliability and standard of service your moving company provides. You can be sure The Lindsay Group will always handle your move with care.
About UniGroup
UniGroup is a $1.5 billion transportation and relocation services company with headquarters in suburban St. Louis. In addition to household goods carriers United Van Lines and Mayflower Transit, logistics company UniGroup Logistics and international relocation provider UniGroup Worldwide Moving, UniGroup owns other subsidiaries that provide goods and services to professional movers. For more information visit UniGroup.com.